Rarity begets richness – revealed at The Chemainus Theatre Festival.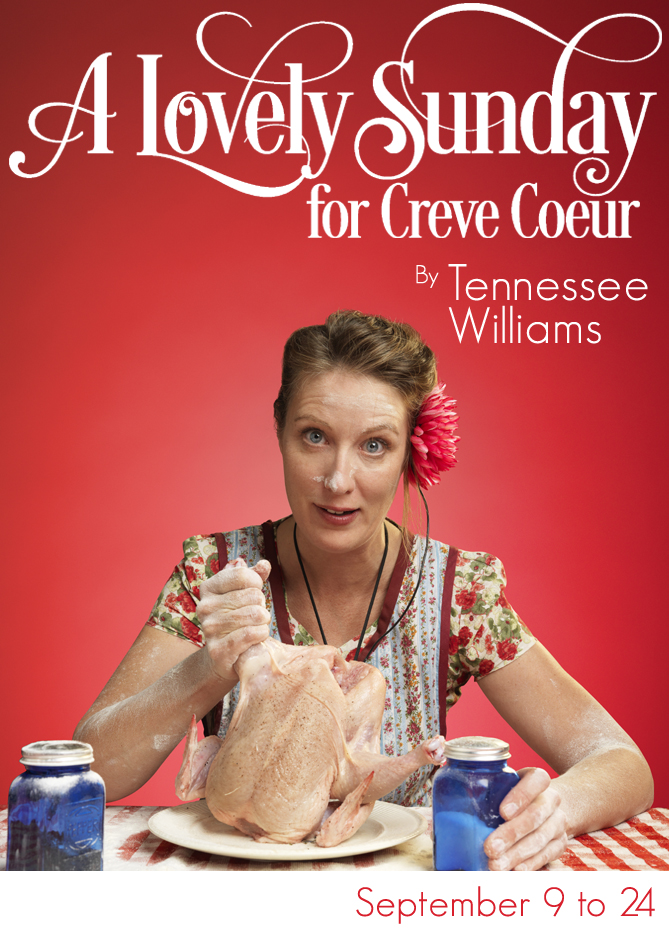 As we scour scripts for our season, we are sometimes surprised to find a lesser-known play that is bursting with character and entertainment. A Lovely Sunday for Creve Coeur is one of those lucky discoveries.
Written by well-known author, Tennessee Williams, the delicate and dynamic story is often overlooked in comparison to his famous works—The Glass Menagerie, A Streetcar Named Desire, Cat on a Hot Tin Roof, —and  is often underestimated.
The short play premiered in June 1978, a few years before Williams' death, and caused immediate buzz – though not in the usual admiring fashion. Though A Lovely Sunday for Creve Coeur explores Williams' most frequent of themes – heartbreak – it does so with an unexpected tenor of kindness and levity. Upon its debut, the nostalgic softness, rich symbolism, and witty dialogue of the story caught both fans and critics off-guard. And yet, at its heart, this play once again delivers "the Gothic joke of the American dream gone wrong."
It is through a jovial lens and clever characters that Williams illuminates more solemn mid-century struggles. From schoolteacher Dottie's naïve and desperate dreams to matriarchal matchmaking roommate Bodey, domineering colleague Helena, and the ever-present but never prominent mourning Miss Gluck, Williams pinpoints the still-familiar feeling of coping with loneliness and despair.
Despite its worldly themes, the play often departs from realistic technique into a unique blend of poetic language, slapstick humour, and sincere and tender moments that are sweet, different, and totally enjoyable.
We feel fortunate to share this masterful story, and hope that you will join us for another great Festival experience.
Book Your Tickets
Book online or call the box office now to book your tickets! 1-800-565-7738