Brian Scott – September 9 to 24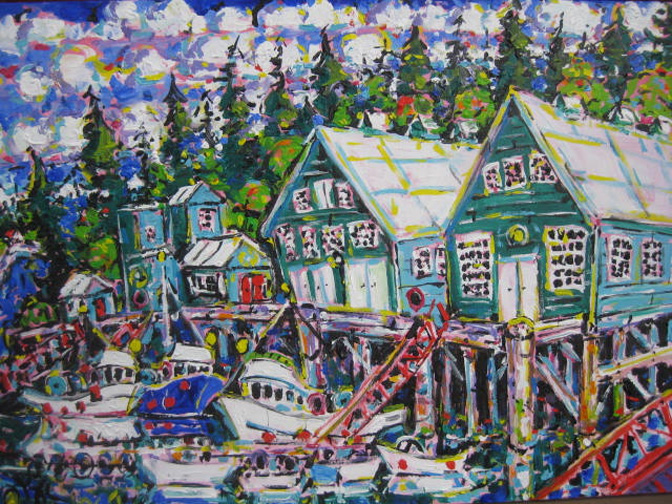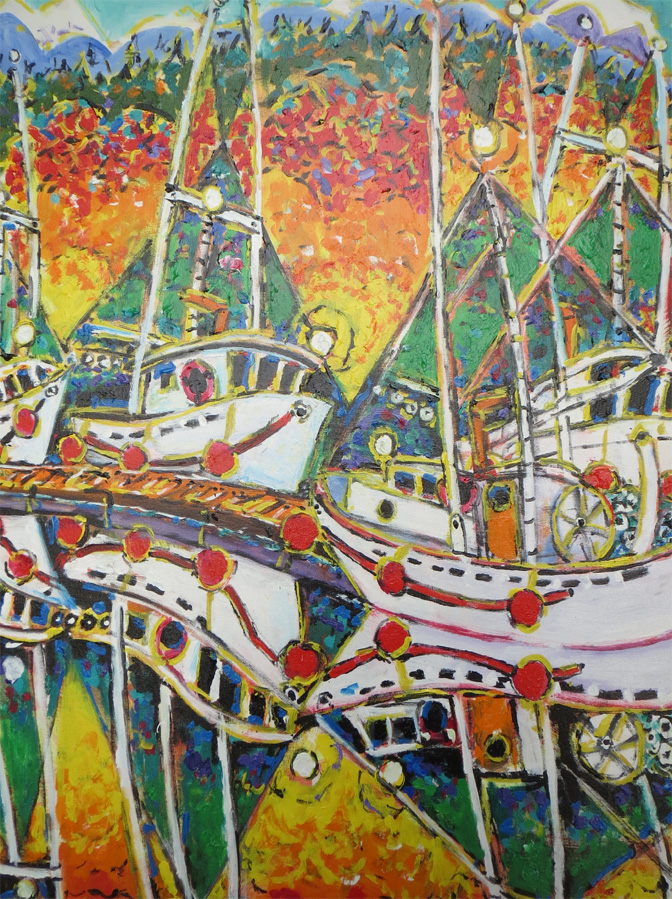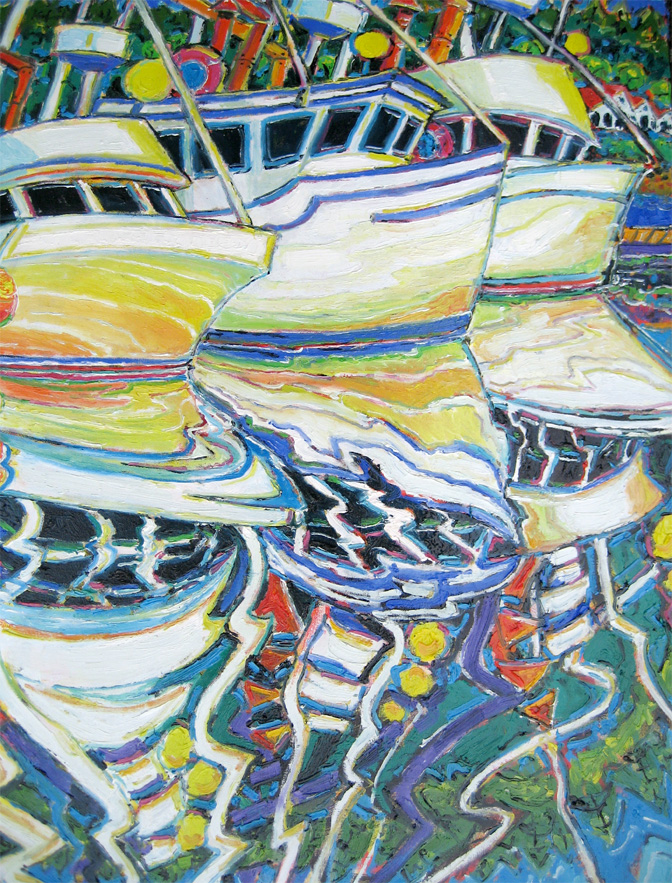 About Brian Scott
Canadian artist Brian Scott is an original oil painter whose name is inextricably linked to colour – wild and wonderful mixes of fanciful, fun and exciting hues that bring the west coast fishing boats, architecture and tumble-down buildings of our beloved coastal British Columbia into a new perspective. Whether you make your home here on Vancouver Island or are a visitor to Canada the fine art originals of Brian Scott will evoke wonderful memories!
Expressionist oil paintings produced on location are this BC artist's main passion. His emphasis on design and composition, combined with a full spectrum of colour, has become the trademark of his paintings. Brian Scott focuses international attention on Canadian art; his original oil paintings have sold internationally in the U.K., Hong Kong, Germany, Holland, Norway, Switzerland, Australia and the U.S.and in his well-established market here on Vancouver Island, British Columbia, Canada.
You can view and purchase Brian Scott's original art, fine art prints, greeting cards, Brian's books – collections of painting and accompanying stories – and whimsical papier mache sculptures based on his painting. Visit his art gallery studio in Black Creek in the Comox Valley on Vancouver Island, BC, Canada, open most days. Watch for the colourful signs on scenic Hwy. 19A.
Brian's Website
Click Here to Visit