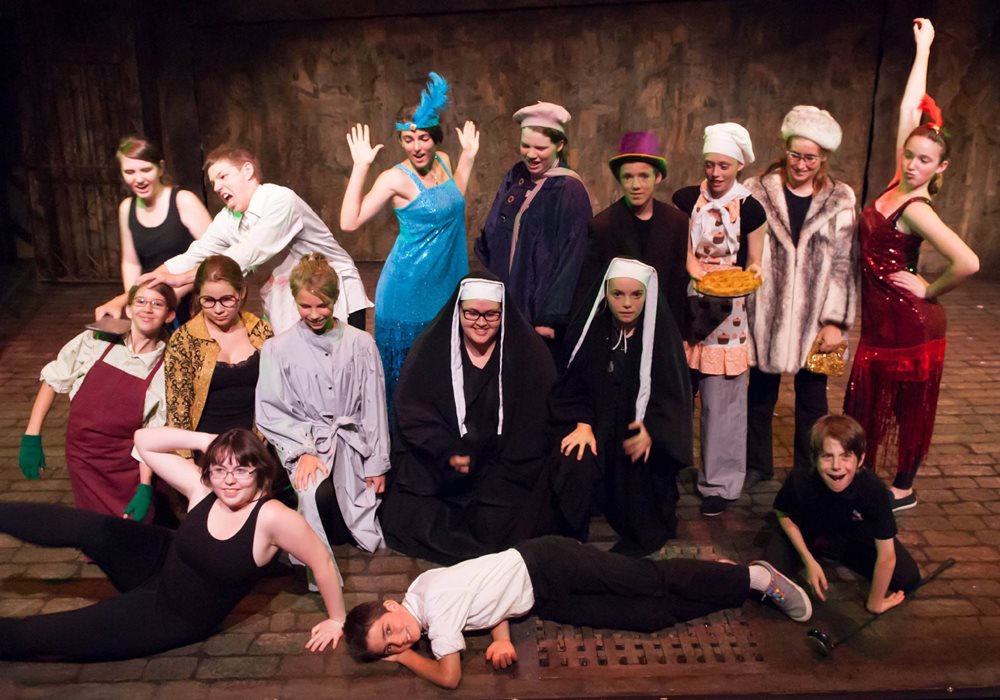 Join us for a "Footloose and Fancy Free" Summer Theatre Camp 2016
July 18 – 22, 2016 or July 25 – 29, 2016
Ages 10 – 18
Join us for a weeklong celebration and exploration of what makes theatre so incredible! During the week we will utilize teamwork, collaborative skills, music, costumes, props, scene work, laughter and new friends to create our own musical production. Taught by industry professionals, as well as guest actors who are starring in Chemainus Theatre Festival productions. If you are between the ages of 10 and 18 years old, you are eligible and you won't want to miss this camp experience!
This week long camp will culminate with the campers having an opportunity to perform in a final presentation of our own version of "Footloose" the Musical on stage at the Chemainus Theatre Festival The Theatre Camp will run Monday to Friday, July 18 – 22 & July 25 – 29, 2016 from 9:00 a.m. to 3 p.m. (Registration for the week of July 25 will open when the July 18 week is almost full.)
The students will gain an insider's view into Chemainus Theatre's production facilities as the camp will be held in our professional rehearsal hall located at 9574 Bare Point Road, Chemainus , BC.