Welcome to the Chemainus Theatre Festival! We are a vibrant, established and fully professional theatre nestled in the seaside community of Chemainus, BC.
It's a Wonderful Life is based on the story, The Greatest Gift by Philip Van Doren Stern from the screenplay by Frances Goodrich, Albert Hackett, Frank Capra, and Jo Swerling.
Based on the beloved holiday movie with a clever twist: the story is staged as a live radio broadcast. Actors portray numerous characters and take on sound effects. George Bailey, a generous and well-meaning man, has become too downcast and tired to continue living. It will take help from a lovable angel to show George what life would be like if he wasn't born for George to have a change of heart and understand the true spirit of the holidays.
"One of the best holiday shows around. This is a fresh and inventive way of reconnecting with a classic story of love and redemption."
Chicago Sun-Times
"A well-loved tale told with style, charm and a heart so big it could burst the ribcage of the harshest Grinch."
Kerry Reid, The Chicago Tribune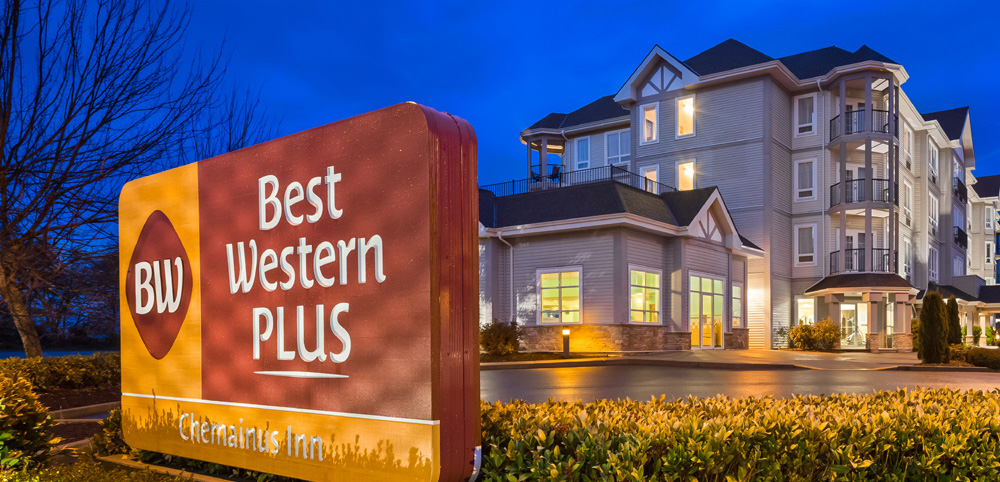 Theatre Getaways
Make your visit a perfect getaway with a wonderful night's stay in a well-appointed suite-style hotel room at the award-winning Best Western Plus Chemainus Inn. Enjoy a complimentary full breakfast, high-speed internet, an indoor pool, exercise centre, and convenient parking only blocks away from the Theatre.
About Us
We feature some of the finest performers and performances in Canada. The Chemainus Theatre Festival is your place to get together and liven up. As a non-profit society, we exist to serve Vancouver Island and its visitors by creating exceptional theatre that explores and nourishes truth, hope, redemption, love and the human spirit.