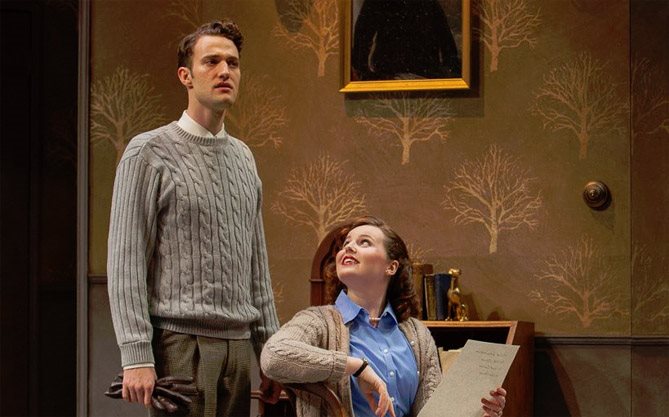 By Janis La Couvée of JanisLaCouvee.com
There is something irresistibly delicious about being wrapped in a comfortable sweater, sipping a mug of hot Ovaltine, ensconced in a pair of well-worn slippers
Certain literary and theatrical forms recall this sense of familiarity. Agatha Christie's play The Mousetrap, currently at the Chemainus Theatre Festival April 24-May 30, 2015 is one of the finest examples, being the longest running play in history (playing continuously on London's West End since opening in 1952).
Remember Colonel Mustard in the library with a wrench—from the board game "Clue"? If you enjoyed playing as a child, you will love puzzling out the story in The Mousetrap. Part of the play's charm lies in the straight delivery of the actors—this is no spoof. Christie, who based The Mousetrap on a real life case of deadly child neglect, revels in social commentary, ensuring the audience is kept guessing to the very end. And, in typical mystery fashion, a few very germane details are always left out.
Newlyweds Mollie (a bubbly and vivacious Leala Selina) and Giles Ralston (Victor Dolhai as the young husband bound to please), proprietors of Monkswell Manor, have decided to open their historic home as an inn. The very first guests are about to arrive, and a snowstorm threatens. Faintly, over the radio, are overhead the details (repeated several times for effect) of a horrific murder. Titters from the audience signal the first suspicions. Perhaps I'd better pay attention. Who was wearing what article of clothing?