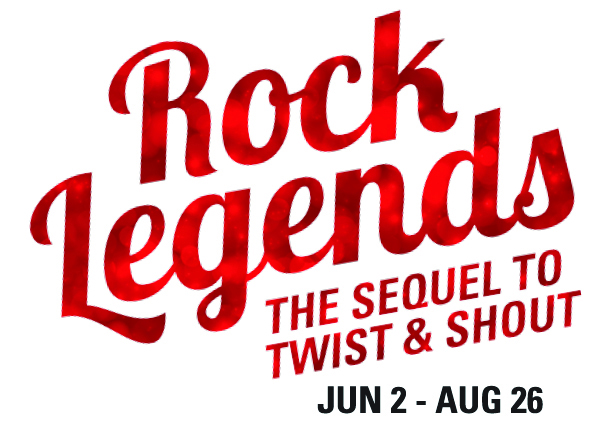 From the creators of the hit show, Twist and Shout: The British Invasion, Rock Legends, the Sequel to Twist and Shout will have you snapping your fingers and dancing in your seats . . . this time to the beat of classic songs by rock and roll's musical legends. Rock Legends will hit the stage at the Chemainus Theatre from June 2 to August 26.
Conceived, written and directed by Alex Mustakas, Artistic Director of Drayton Entertainment, Rock Legends is a tribute to the incredible artists from the mid-1950s through the 1970s, who refused to bow to industry pressure and creatively set their own musical trends. They were courageous and outrageous, and ultimately became the most influential rock and roll acts of the 20th century.
Their unique influence is celebrated in this energetic, fun-filled musical revue fetuaring classic songs by Elvis Presley, Roy Orbison, Jerry Lee Lewis, The Beach Boys, The Everly Brothers, Elton John, ABBA, The Monkees, Simon & Garfunkel, Sonny & Cher, and many more.
"Rock Legends is essentially a hit-parade of over 60 classic songs mixed with comedic sketches and exciting dance numbers," says Mustakas. "The production pays tribute to the unforgettable sounds that shaped the minds and attitudes of an entire generation."
A first-rate cast of performers with remarkable voices has been assembled. "Audiences are going to be blown away by the calibre of talent on stage," says Mustakas.
Book your tickets now for this summer's blockbuster hit Rock Legends, the Sequel to Twist and Shout.
On stage June 2 to August 26.
Call our box office now at 1-800-565-7738
or book online!