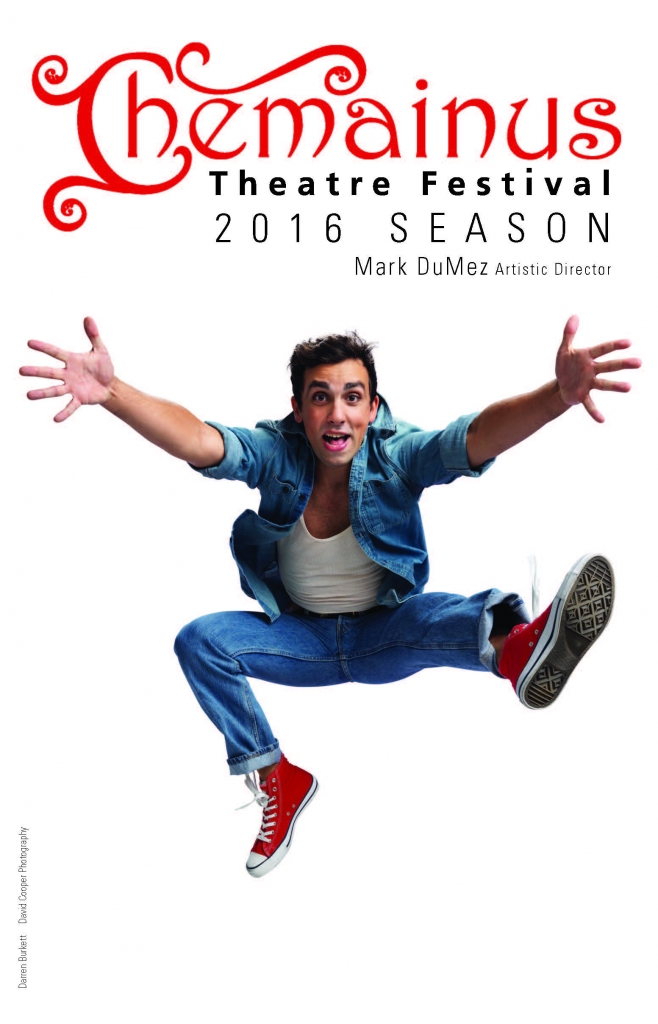 Digging into the Chemainus Theatre Festival 2016 Season is both a gift and a thrill. Whether it's the ache for nostalgia, the need for a good belly laugh, the swing of a well-played tune or the crackle of a well-turned phrase – something in us longs for a great story well told.
2016 starts with a new production of the Million Dollar Quartet, as the bad boys of SUN records tear their way up the charts. With Harvey and Hilda, laughter connects character to family, imagination and love. We will rollick through the summer musical with Footloose as generations clash and dance. Four strong women bond together in A Lovely Sunday, our first Tennessee Williams work in over a decade. And the holidays bring it all together in Ralphie's quest for a Red Ryder, a leg lamp prize and a dream Christmas with A Christmas Story.
The Chemainus Theatre Festival thrives as people from all over Vancouver Island congregate to enjoy the intimate energy of high caliber professional actors and creative teams from across Canada. We delve in together, taking in the textures of well-made costumes, intrigued by the clever use of sculptural scenery and vivid lights and sound – all this goodness in a sea-side town full of artistry and eclectic adventure.
We invite you to dig in! Grab a pack of tickets and come see everything or treat a few friends to the Chemainus Theatre Festival experience – the Gallery Gift Shop, the Playbill Dining Room and a soulful show. Discover again, or for the first time, theatre that explores and nourishes the human spirit.
Mark DuMez
Artistic Director
Randal Huber
Managing Director