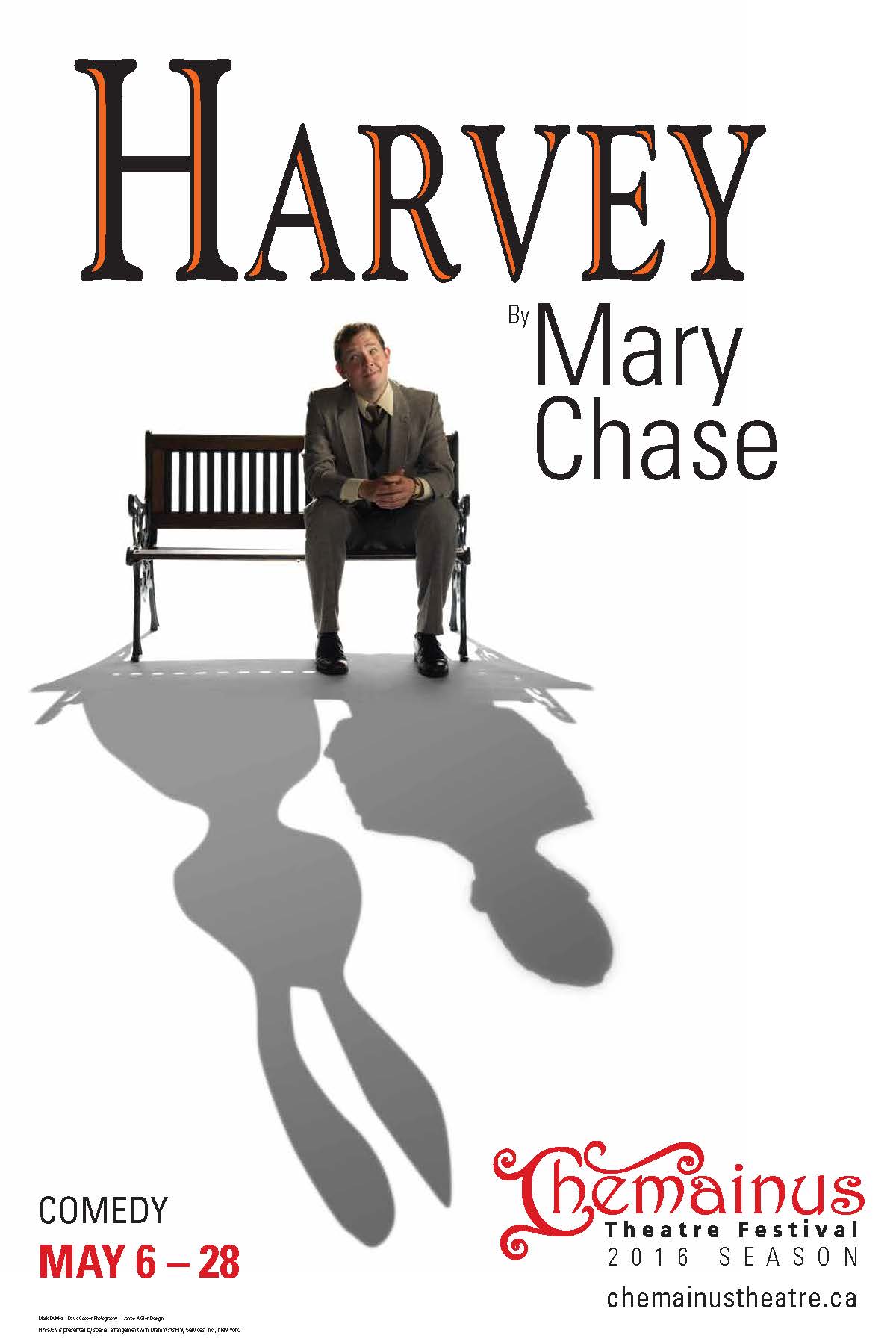 Elwood P. Dowd is unlike anyone you've ever met. He insists on introducing his friend Harvey to everyone around town – trouble is, Harvey is an invisible six-foot-tall rabbit.
Such eccentric behaviour just won't do in the eyes of his easily embarrassed (and social-climbing) sister. Something must be done, and a trip to the sanatorium for an "cure-all" injection is planned. But things are about to get stranger yet.

See what happens when the real patient is mistaken, the doctors begin to behave oddly, and Elwood is suddenly as hard to spot as his imaginary friend.
Harvey is a Broadway comedy of errors with "unassuming charm," (The Hollywood Reporter). The play, by Pulitzer Prize-winning author Mary Chase, promises to make you laugh as you wonder whether the world needs more "normal" people, or more "Harveys"?

On stage at The Chemainus Theatre Festival May 6 – 28, 2016.
Tickets are available now at 1.800.565.7738 or chemainustheatre.ca.