Richard Brodeur and Pattiann Withapea
April 6 – May 14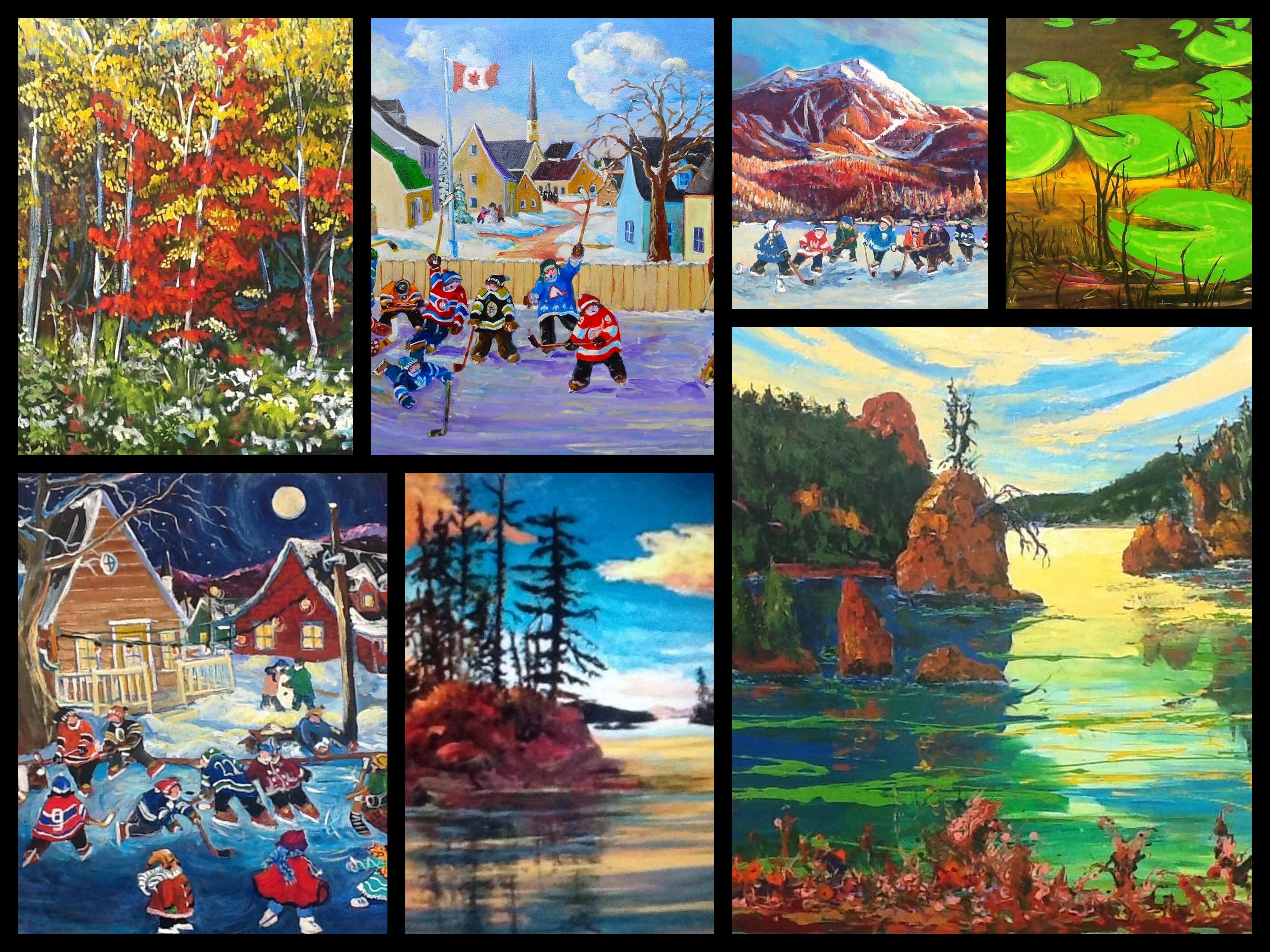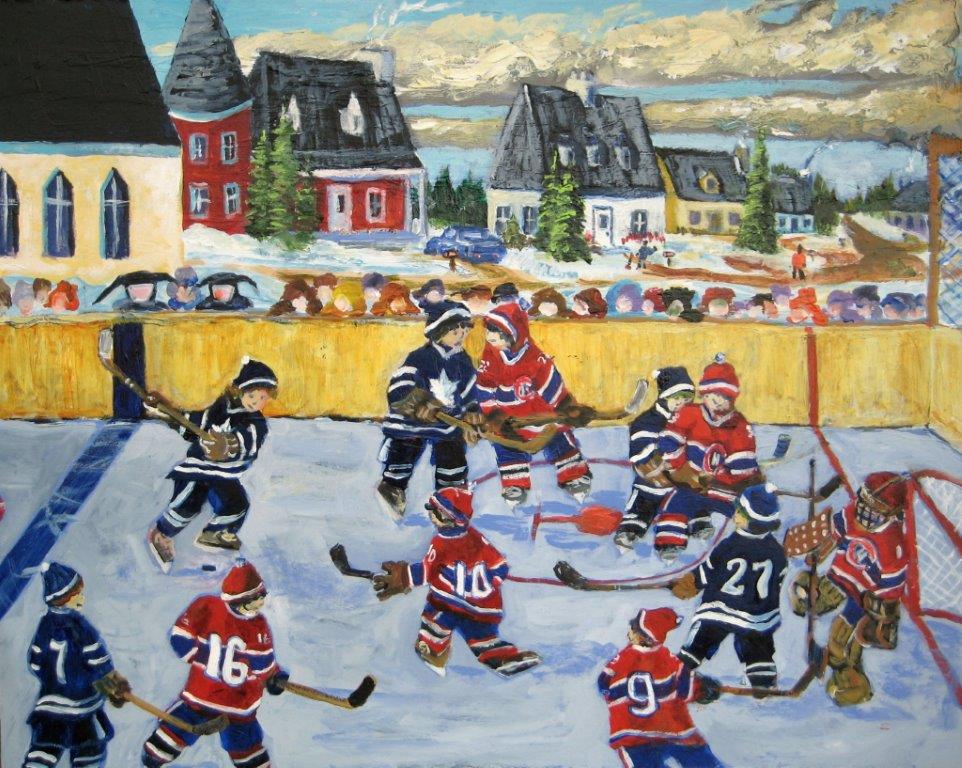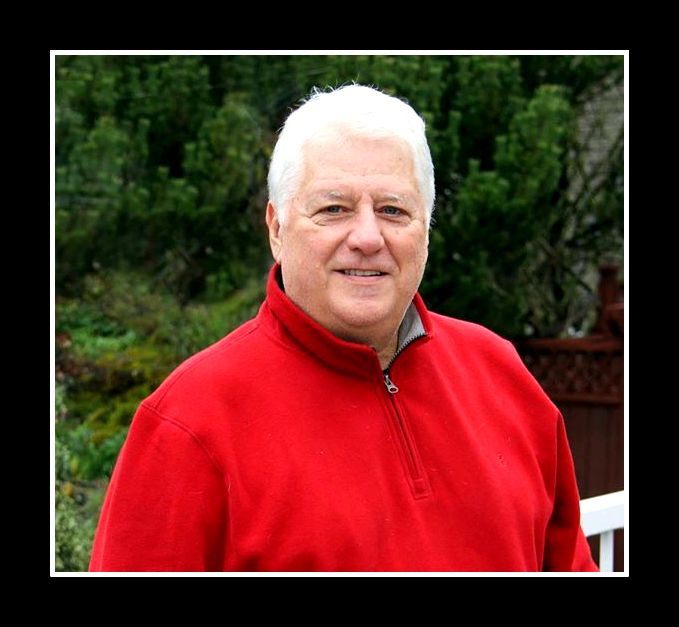 About Richard Brodeur
Richard Brodeur is a former NHL goalie who played seven seasons in a Canuck uniform. He earned his spot in Canucks' lore in 1982, when he backstopped the team to its first Stanley Cup final performance and was given the moniker King Richard.
The native of Longueuil, Quebec retired from hockey in 1987. According to Vancouver hockey fans, Brodeur is one of the Top Ten Canucks in the club's 40-year history.
Richard Brodeur, the artist, utilizes oils, acrylics, and watercolours to create abstract paintings as well as images of 'Canadiana'– fishing villages in Haida Gwaii, lakes and orchards of the Okanagan, and ports and coves of Nova Scotia.
His most popular series is a collection of paintings titled 'My Childhood Hockey Memories" – depictions of youngsters playing hockey on frozen outdoor ponds.
As an NHLer, Brodeur understood that his on-ice brethren would likely mock his artistic endeavours. Somehow, the macho locker room culture didn't quite gel with the fine arts.
"Painting has always been a passion of mine," says Brodeur. "When I was playing with the Canucks I was painting at home and brought a sketch pad with me on the road. But it's not something I mentioned to my teammates. You're always considered a flake as a goalie anyways, and then if you walk in the locker room and tell them you're an artist they are going to laugh."
Now Brodeur paints four to eight hours a day.
"I have had two passions in my life," he says. "One was playing hockey and the other one was my art. And I'm a lucky guy because I have been able to do both."
King Richard's passion for art is no longer a secret. And this time no one is laughing.


About Pattiann Withapea
Pattiann Withapea is a Member of the Federation of Canadian artists who specializes in Custom Painted Pet Portraits.  A self-taught artist with a whimsical style, Pattiann has been painting for just over three years and is quickly making a name for herself. She has painted for Eric Clapton, Eric Carmen, the Willie Nelson Family, the Glen Campbell Family and many other celebrities in the music and entertainment industry. Michael McDonald of the Doobie Brothers is a big fan of Pattiann's art. Michael's message to her in August of 2015 reads, "Pattiann, Love your portraits! I really think it's a noble endeavor to immortalize our furry friends and you do it beautifully. "
In May of 2015,  her painting of, " Atom the Pug", took first place in Art Vancouver's International Online Competition.  Her distinctive and instantly recognizable style has garnered plenty of attention and caught the eye of collectors the world over. To date, she has sold her works on six of the seven continents. Pattiann laughingly says that she is, "still holding out hope for Antarctica".
Pattiann does not limit her artistry to portraits of pets however.  She has attracted a large audience with her unique portrayals of Music Legends and is currently working on diverse collections that capture the whimsy and incorporate imagery found in nature.  These new works will be the anchor pieces for her exhibitions in 2017.