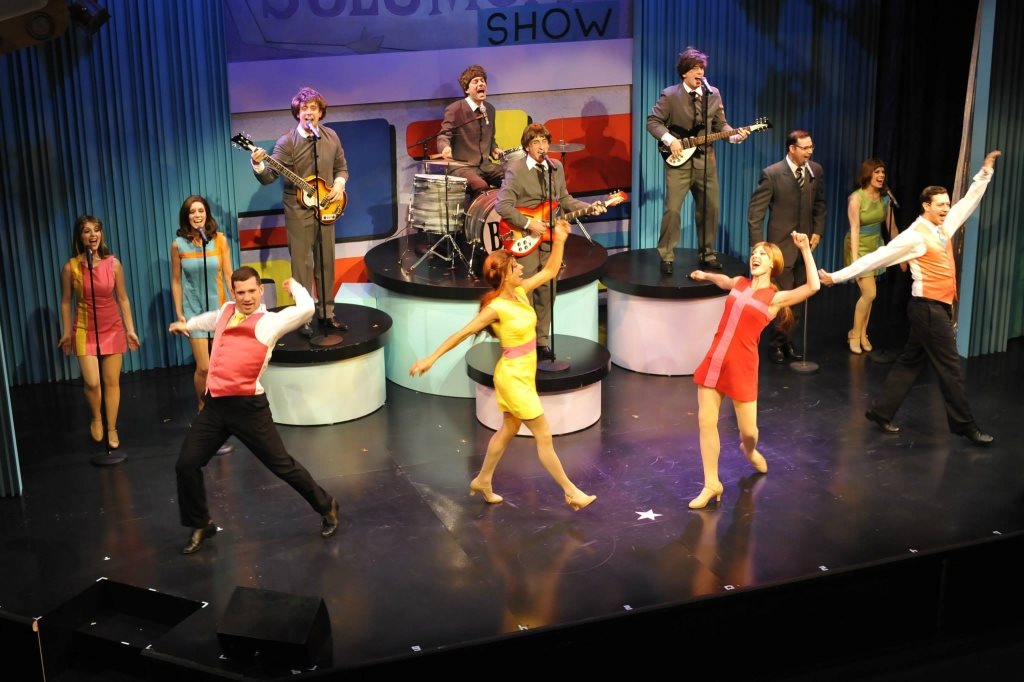 Cast of Twist and Shout
Popular music was never the same after the "British Invasion" of the 1960s. Many new artists with groovy new sounds – including four mop-top singers called The Beatles – arrived in North America, where an adoring public rocketed their music to the top of the charts. It's been 50 years since the true "British Invasion" started in North America, but the radical fun remains in Twist & Shout: The British Invasion at the Chemainus Theatre Festival.
"Wonderful theater in a quaint little town."
Reviewed 3 July 2015
Such a surprise to find such a large theater in such a small town. The shows are of a much higher quality than one might expect so far from major centers. When I came here from a large city I was a little apprehensive about the standard of the shows but they are all good and some would rival any production anywhere.
Twist & Shout is playing to the delight of many, from nostalgic baby boomers to younger generations who dig its "retro"-cool music, dance, trivia and vibe of the era. The top notch talented ensemble performs 64 all-time hits in this high energy, record breaking summer hit. This well-loved show is selling out to enthusiastic audiences in record numbers, with more than 80% of the performances sold out!
"Fantastic show Twist and Shout"
Reviewed 17 July 2015
The entire cast is to be complemented on this awesome production. The singing, dancing, band, interaction with the audience were superb. This production could easily go to Las Vegas and be a HIT!!! You found yourself singing with every number. Loved it! Loved it!
Do you have something to say about this show? SHOUT it out on our Trip Advisor page!