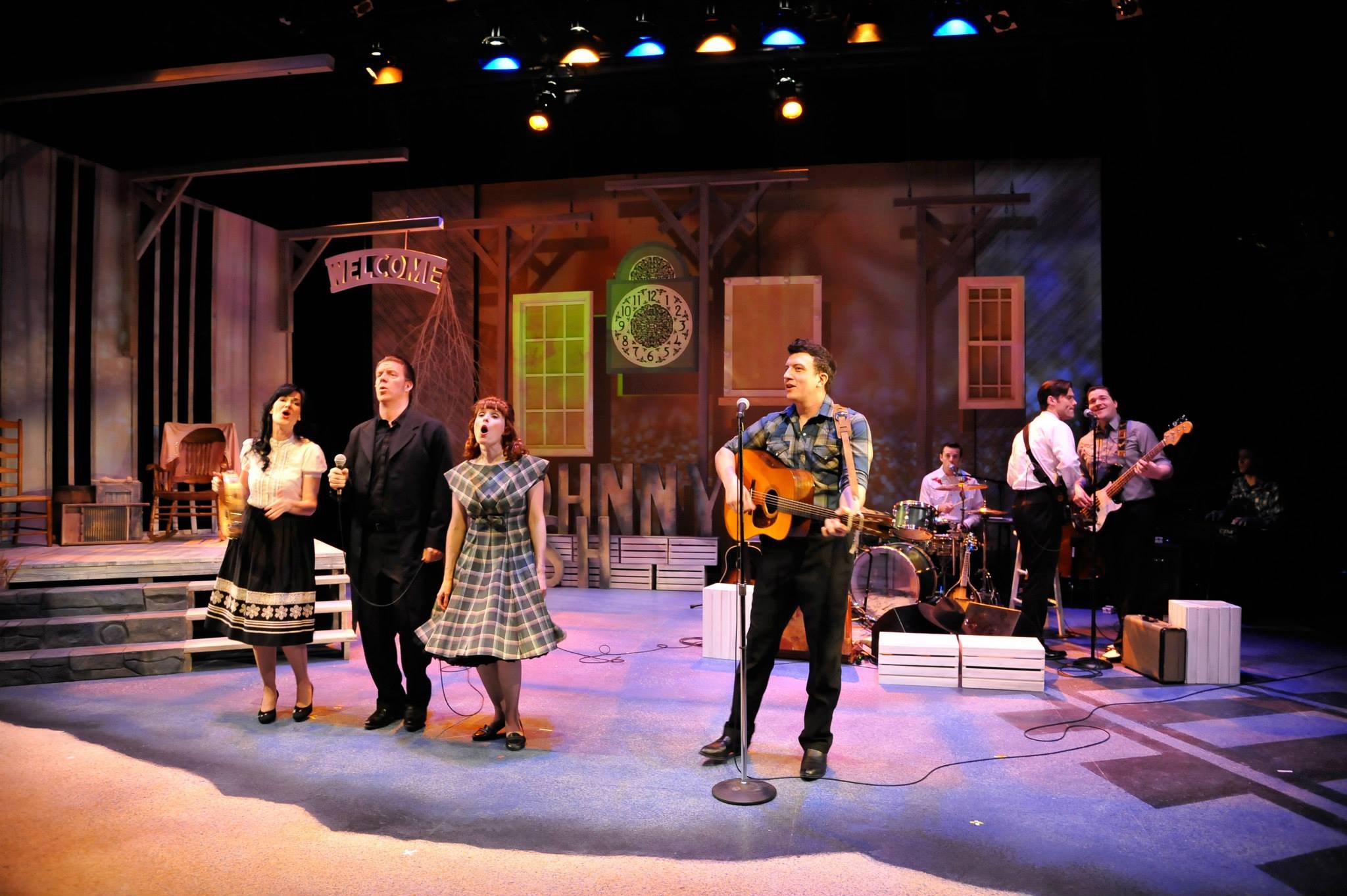 Ensemble
By Janis La Couvée, JanisLacCouvee.com
It's a long way from the wet west coast of Vancouver Island to the hills and fields of Arkansas, and the music halls of Nashville, yet music has the power to tie us together in a celebration of family and community.
Mining this fundamental truth, Chemainus Theatre artistic director Mark DuMez opens the 2015 season with Ring of Fire: Project Johnny Cash. If the enthusiastic and all-ages audience at Sunday's matinée is any indication, Cash fans are legion.
Dumez and Musical Director Zachary Stevenson (well-known to Victoria audiences for roles in Urinetown, the Buddy Holly Story, Hank Williams-the Show He Never Gave, and FIRE!), inspired by the Broadway jukebox musical Ring of Fire, winnowed the vast catalogue of Cash hits (a massive undertaking given his nearly five decades in the music business and over 1200 songs) to a carefully chosen list of 30 titles well-known to even the most casual listener.