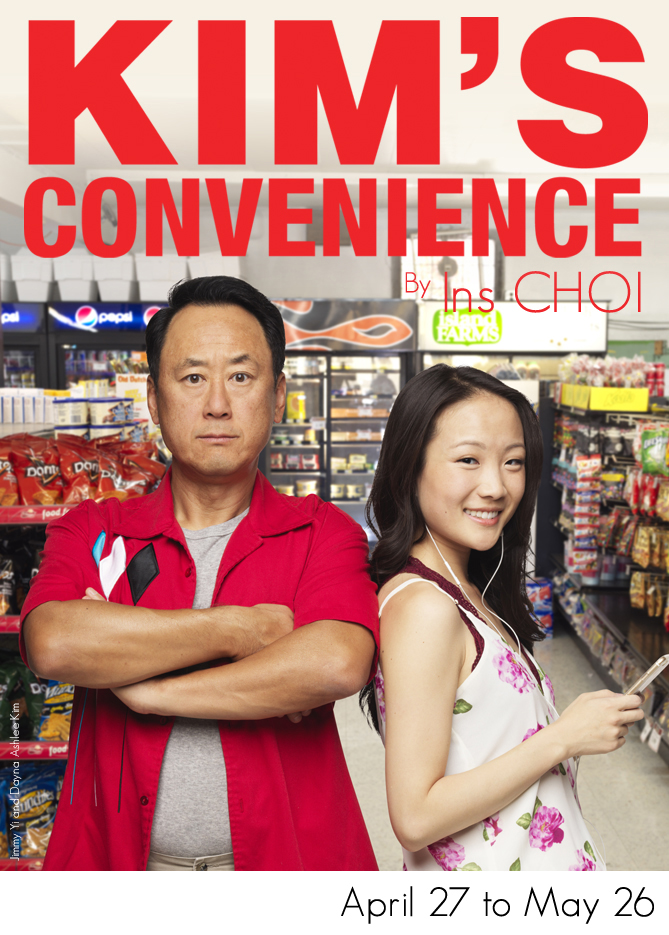 Award-winning Canadian Play, Now a Hit TV Series!
You'll get more than you bargained for at Mr. Kim's downtown Toronto convenience store. Along with his enormous variety of groceries and knick-knacks, he dispenses amusing folk wisdom, quizzical Korean trivia, and a peculiar type of pride. The hilarity and the business may be short lived if a big box store invades the neighbourhood, his daughter rejects the family shop, and his prodigal son returns. Is there a future for Kim's Convenience?
More about the show
Sitcom comedy and snappy one-liners mix with light doses of sentimentality and social commentary, making this play engaging on more levels than one. Winner of Best New Play and the Patron's Pick Award at Toronto's Fringe Festival, this critically acclaimed smash-hit debut by celebrated Canadian actor, playwright, and poet Ins Choi is both  hysterically funny and deeply moving.
A Korean immigrant, Mr. Kim, worked hard to build his store into a successful, if modest, business. As he nears retirement, his Toronto neighbourhood is transforming into condos and Walmarts. His kids, the artistic Janet and Jung the prodigal son, do not seem interested in taking over the family business. Is it the duty of the next generation to repay the sacrifices made by their parents? Is the point of immigrating to give the next generation the opportunity to find their own happiness? With a light touch, humour, and warmth, playwright Ins Choi keeps the laughs rolling even while the complicated characters work through generational conflict to answer these questions.
Should Mr. Kim sell the store? Will his kids take over his legacy and continue his story? Will you laugh until you cry during this hilarious and yet moving take on the immigrant experience and generational conflict? Join us Apr 27 –May 26 and find out!