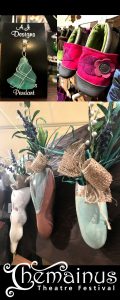 Spring has arrived on Vancouver Island and a stop at the Chemainus Theatre Gallery Gift Shop is well worth it, for a peek at the season's must-haves!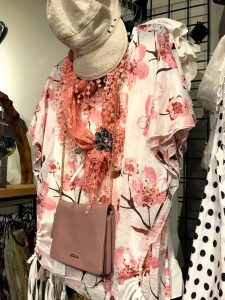 Nothing gives us a
spring
in our step more than bright colours and breezy fabrics. We have dresses and blouses to fit all styles and shapes. Ask one of our knowledgeable staff members or volunteers to help you find the look which most compliments you. We have a fabulous assortment of accessories too – purses, scarfs, and hats to protect you from the sun and the rain. Don't forget to finish with a new piece of artisanal jewelry  – from sea glass to enamel we will complete your look, on trend.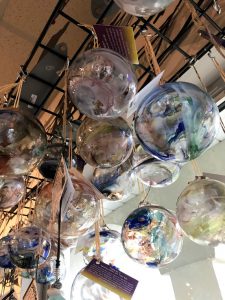 With the sun shining and a new season – it is a great time to give your home a freshening up! Our line of whimsical clocks add a touch of fun or you could bring home a bright painting or print to liven things up for the season. We have blown glass bulbs which will add sparkle in your windows or choose from our unique sea glass and wire ornaments that look lovely indoors or out.
Pop in and see us before your next baby shower or wedding. We have everything from locally made baby shoes to pottery. These pottery wall vases compliment any home with a sprig of freshly picked flowers!
We look forward to seeing you soon!