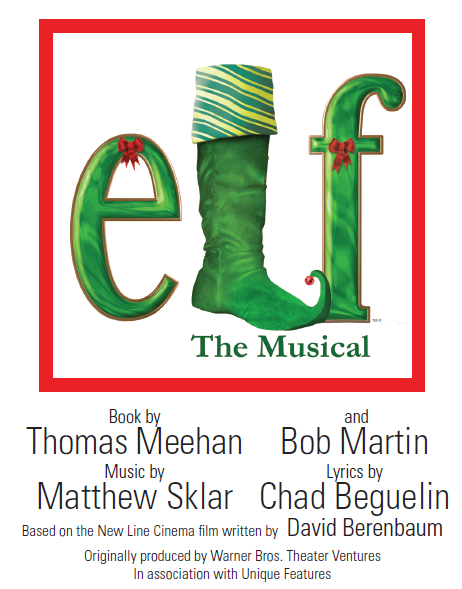 Nov 20 – Dec 31, 2015
When Buddy the Elf discovers he's actually an ordinary human, he has just one wish – to discover his true identity! Off he goes on a solo journey from the North Pole to the big city. But finding his father, and reuniting his family, brings more surprises than a Christmas morning! As Buddy encounters skeptics, scrooges, and people on the naughty-list, he realizes that his greater purpose is to bring back the holiday spirit! It will take every elfish trick he knows, maybe a miracle, and a lot of holiday cheer for his plan to work.
Elf: The Musical, based on the motion picture of the same name, is a smash hit – a "tight, polished, expensive-looking affair that has enough jokes for adults and enough special effects for kids," (Mark Kennedy, Associated Press). The acclaimed show promises a wonderful experience of live music, superb singing, energetic dancing, laughable follies, and a charming story of togetherness. Featuring 18 seasonal songs, and an incredible ensemble cast!