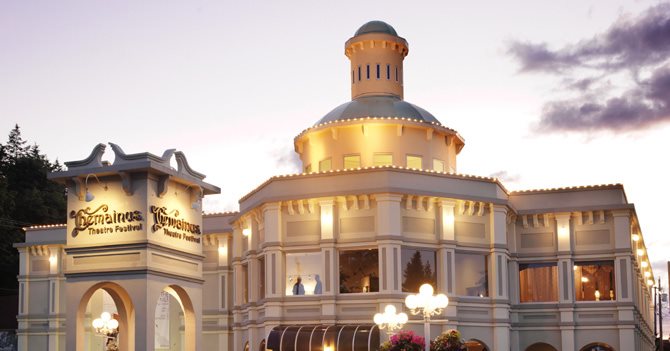 Vancouver Island's Theatre Destination
Chemainus Theatre Festival is renowned for producing exceptional entertainment. We feature classic and award winning comedies, musicals and dramas, as well as some of the finest guest artists from across North America. People come from all over to see professional theatre and holiday in the seaside artisan town famous for its outdoor murals and warm hospitality.
Don't miss out on the delightful ambiance and the great food in the newly renovated Playbill Dining Room, open before every matinee and evening show. This impressive buffet, prepared by our Executive Chef, offers an amazing selection of culinary delights with a new menu inspired by the changing season and the theme of each show. Live musical entertainment sets the mood.
If you are an art lover or simply love to shop, The Gallery is a dream come true! Showcasing over 100 BC artisans, you will find things that are fantastic, functional and most definitely original and in all price ranges.