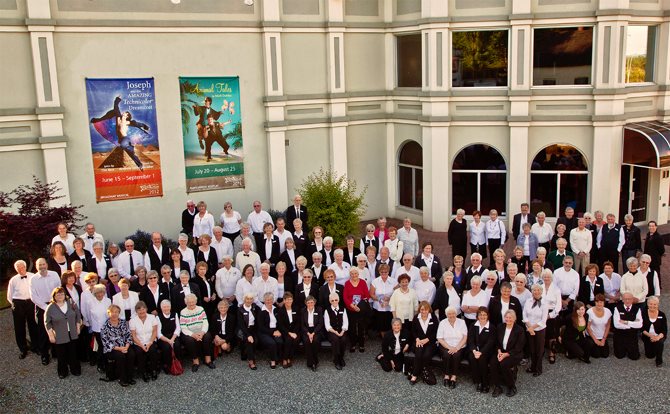 From the beginning, the Chemainus Theatre has been led by a multidisciplinary Board of Directors who volunteer their time to provide the Theatre with its strategic direction and support the Theatre's activities and programs with expert consultation and advice.
Our volunteer corps of 140+ provides us with their time in our Costume Shop, at the Theatre as Coat check, Ambassadors, and Ushers, and at our Administration Office. With over 7,100 volunteer hours in 2017, we can truly say that without the dedication of our volunteers, we would be unable to open our doors to our patrons.
Our volunteers hail from the Cowichan Valley, Nanaimo Region and whether it's for a few hours each month or several hours each week, our volunteers are integral to our not-for-profit Performing Arts company.
Please note, our current volunteer roster is full, however we welcome applications for future openings Clicking Here.
If you have any questions, please contact our Development Coordinator at 250.246.9800 ext. 724 or volunteer@chemainustheatre.ca.