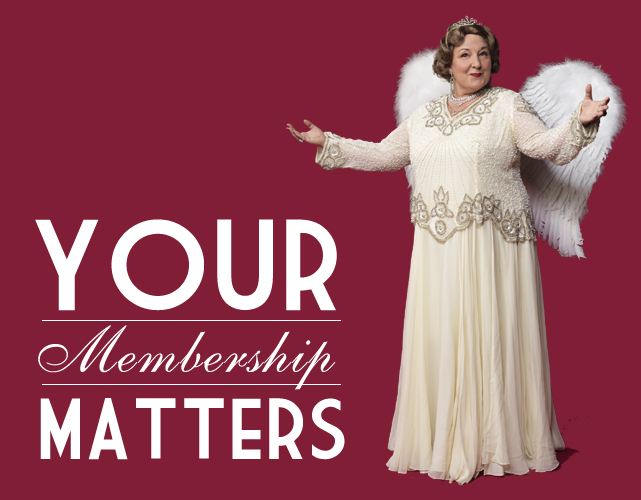 Invitation to Support the 26th Season of Chemainus Theatre!
Year in and year out, the membership program provides wings to Chemainus Theatre, supporting each season of programming.
Donations to the membership program provide foundational support enabling us to plan confidently, and expand our theatrical & education programing. In return (along with our eternal gratitude) we strive to open up the world of Chemainus Theatre through exclusive member events and have a lot of fun at that same time.
In 2018 we have a full roster of exclusive events including Fireside Chats, Dress Rehearsals, the ever popular Season Launch Party and returning in 2018: Member Day.
Member Day will be themed around Grease, include presentations in the costume and scenery shops and wrap with a chance to dine with other members and sit front and centre for the show. And being themed on Grease, you can count on prizes for the best leather jackets, ducktails and poodle skirts.
Membership has been providing wings to Chemainus Theatre for 25 seasons, and we invite you to become part of the very core that sustains the Theatre and propels us toward each successive season.
Mark DuMez
Artistic Director
Randal Huber
Managing Director
Looking for More Info?
Contact Us
To Learn more about Membership please contact the Development Coordinator at members@chemainustheatre.ca or 250.246.9800 ext 724