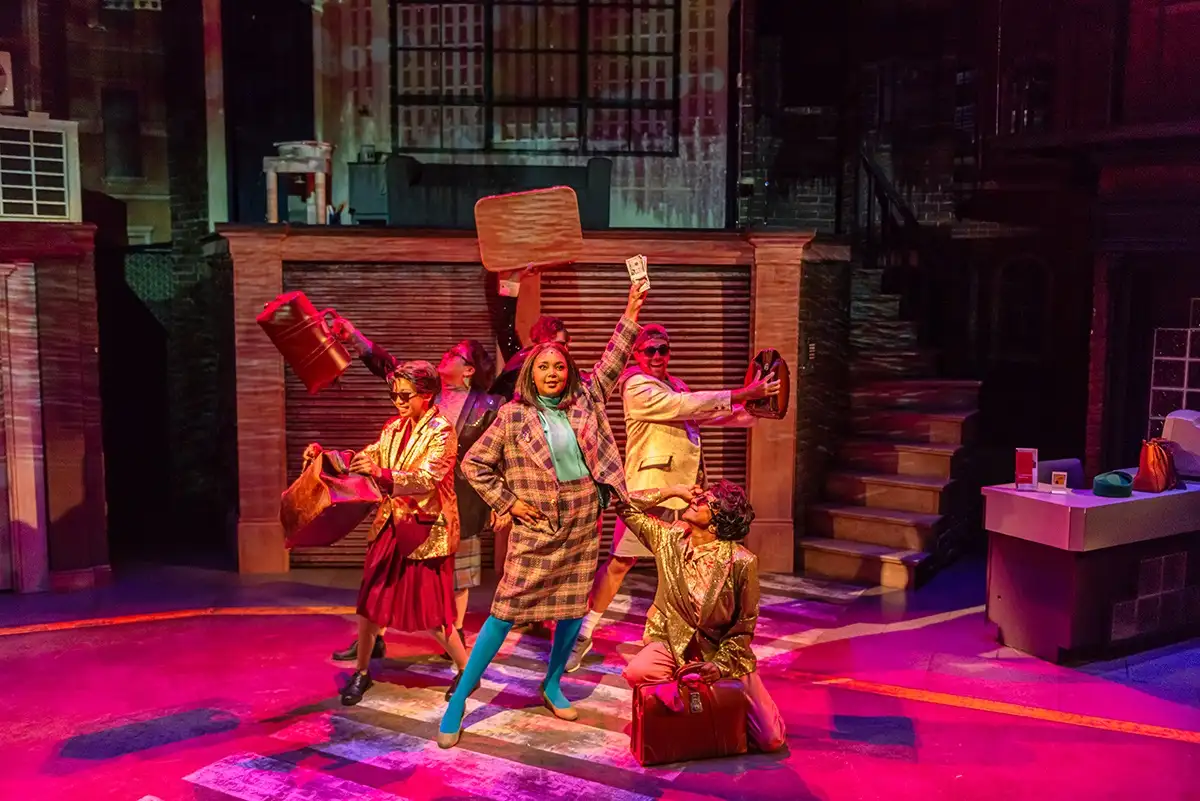 There is nothing else quite like the parting of the curtains to the buzz of an anticipating audience, and watching a story come to life on stage. A story where we see our own reflected, a story that opens our minds to a completely different life experience, or a story that moves us deep within.
Chemainus Theatre Festival has been sharing stories in the seaside community of Chemainus for three decades! Its reputation as a professional producing theatre is widespread, a destination for residents on Vancouver Island and beyond, with a full quality experience. That experience includes fine dining in our Playbill restaurant, perusing the beautiful wares of local artisans in our Gallery Gift Shop and being swept away into another realm through a Mainstage show.
Envisioned and founded by Ken & Ruth Smith and Laverne Erikson, Chemainus Theatre Company opened its doors in June 1993 with a first-season attendance of 14,000. Through the years that audience grew to over 80,000, including activities such as Kidzplays and Educational Workshops, making Chemainus Theatre the third largest producing theatre in BC. Coming out of the "great intermission" that brought a full stop to our 2020 season has been challenging. We were grateful to re-open our doors to a full slate of shows in 2022, and we seek to increase momentum in the seasons to come, creating space for our full potential. But we need your help. Please consider making a donation to our Momentum Campaign.
Chemainus Theatre exists to serve Vancouver Island and its visitors by creating exceptional theatre that explores and nourishes truth, hope, redemption, love and the human spirit. Because we are a charitable organization, that cannot happen without the steadfast support of our audience, donors, corporate sponsors, and volunteers. Thank you for your role in keeping live theatre flourishing in our community!
Photo Credit: Cast of Ghost The Musical 2023