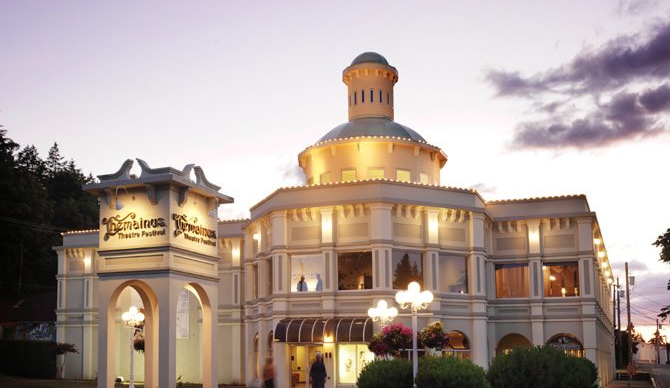 Chemainus Theatre Festival is a not-for-profit registered charity, and generous donations from individuals like you are vital and enable us to continue our work
Here are the donor funded campaigns that are currently underway:
(CRN 140012428RR0001)
Donations to the membership program provide foundational support enabling us to plan confidently, and expand our theatrical & education programing. In return (along with our eternal gratitude) we strive to open up the world of Chemainus Theatre through exclusive member events.
After 25 seasons of faithful service we have now refurbished our theatre seats. There are still seats available in the left and right sections for sponsorship. This campaign will continue to be ongoing until we reach our goal of having all 274 seats restored.
An endowment fund is a long term investment for our future financial health and security. The capital is held in perpetuity, the fund grows over time, and each year a portion of the income generated from the fund is available for distribution back to support the work of the Chemainus Theatre Festival.
The Golden Neighbour program provides support for Chemainus Theatre's community outreach and education programs. When you donate students, families and organizations in our community have to opportunity to see live theatre and to participate in our theatre education programs.