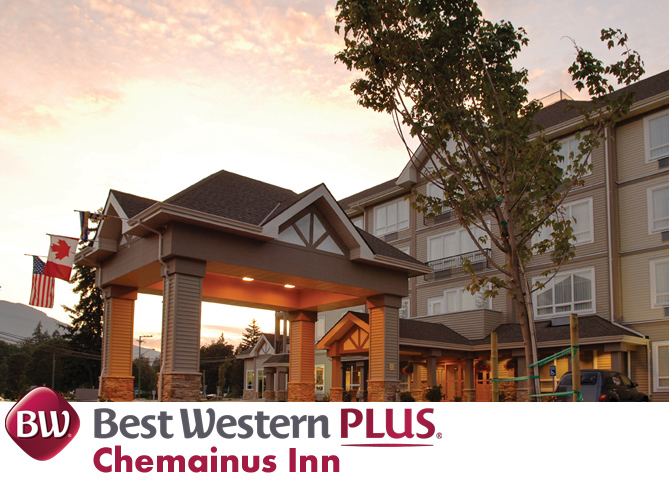 The BEST WESTERN PLUS Chemainus Inn is a top choice hotel on Vancouver Island. The large, well-appointed suite-style hotel rooms offer premium comfort to suit all your needs during your stay. With secluded beaches, pristine lakes and rivers, the fresh ocean breeze, lush forests, and mild climate, the Cowichan Valley region is one of the most beautiful places you can experience. Visit Chemainus today and the hotel will soon be your home away from home.
The Best Location for Exploring the Cowichan Valley
During your stay at the award winning hotel, you will enjoy a complimentary buffet breakfast, high-speed internet, indoor pool, hot tub, exercise centre, and convenient parking, plus easy access to local attractions in Ladysmith, Chemainus, Crofton and Duncan, B.C. There are many activities to enhance your theatre experience, and we know that you will truly enjoy your visit, with reasonable rates, well appointed suites and value-added, affordable theatre packages.
Photo Gallery