Carolyn McDonald
SEP 13 – OCT 5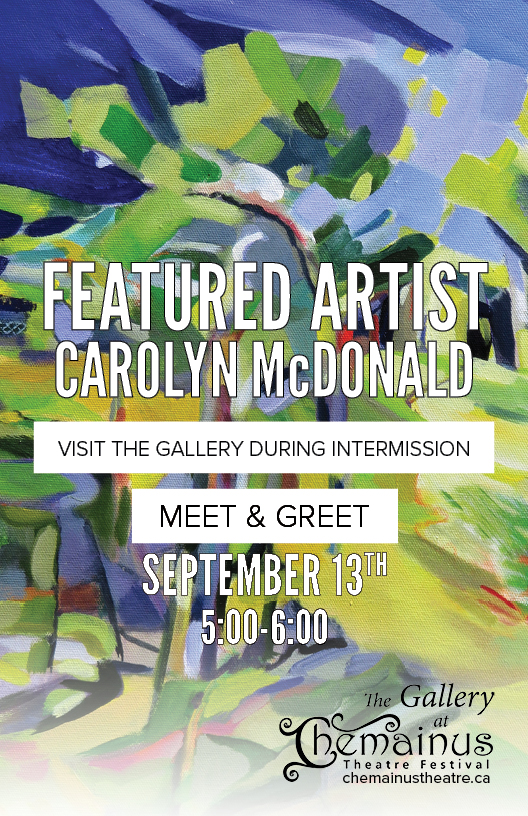 As I travel, or go about daily life, I often find myself in a place that stops me in my tracks. I can feel an atmosphere, a sense of history, and sometimes a mystery. There is always a connection to people- the people who live in these places or who have gone before. I am interested in their stories, their time alone, and their connection to the past.
My work often begins with the real world, but I remove it from reality. The process of painting, the balance of colour, brush stroke, texture, and shape carries me along. As I respond intuitively to possibilities, each painting becomes an adventure. I am never sure how it will end. Some works are born from the process, and become abstract. Others are less metaphorical, and more representational. Most have an underlying narrative.
I often begin with preliminary sketches, photos, and/or written ideas. Other times, I use my imagination as a guide. As the work develops, I begin to see ways in which I can create the sense of atmosphere for which I strive.