Jutta Kaiser
Jun 8 – Jul 15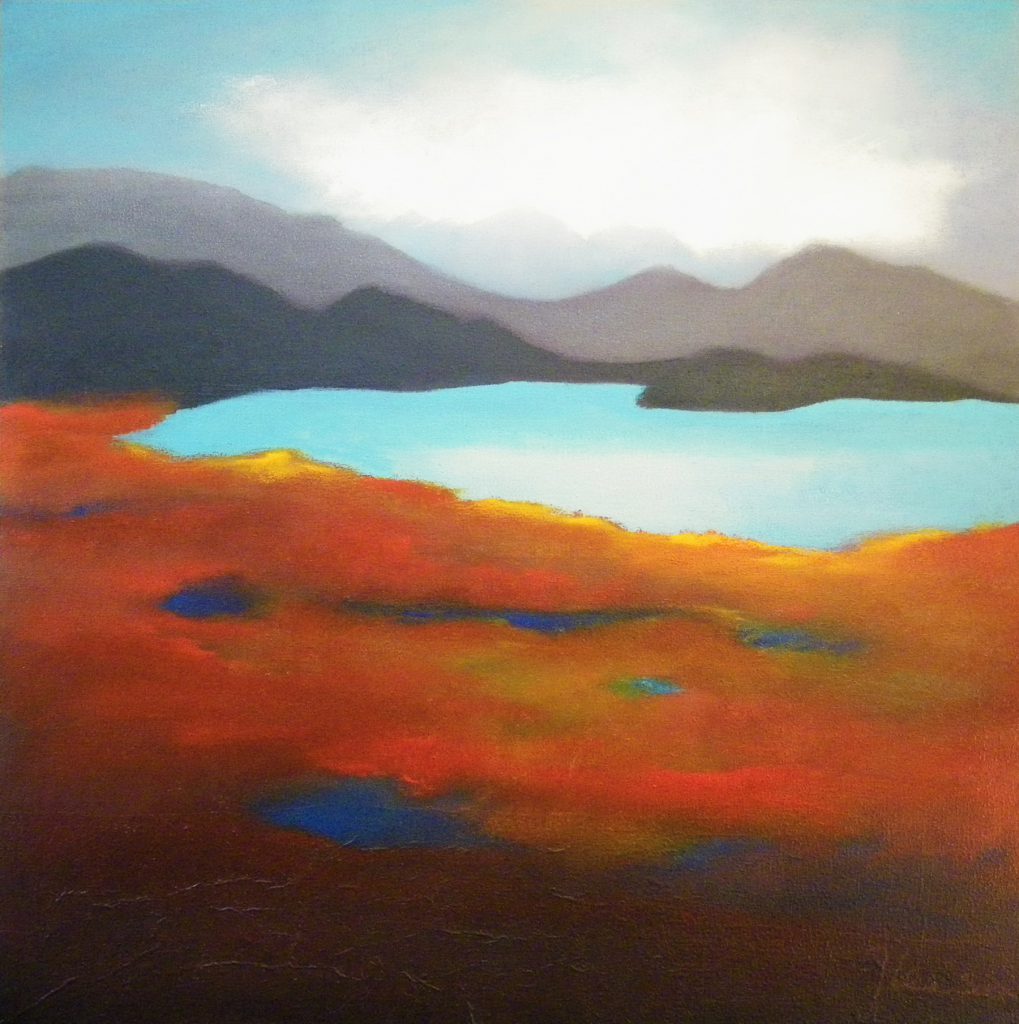 About Jutta Kaiser
Born and educated in Germany Jutta immigrated  to Canada in 1966. Inspired be the natural beauty of British Columbia, she moved with her family to Vancouver and turned to painting
full time.
Jutta has since become a Senior Signature member of the Federation of Canadian Artists and has exhibited in a number of solo- and many group shows where she earned numerous awards. Since 2015 Jutta has been called upon to jury many of the shows of the Federation.
Jutta's work can be found in private and corporate collections in Europe and North America.
"I have been active in the arts since early childhood, starting with Jewelry, then pottery and finally Fine Arts. Painting seems to be the right medium to express my need to create."
Ontario's Mohawk College, The Dundas Valley School of Art, Vancouver's Emily Carr Institute,  Malaspina Printmaking Studio and the Atlin School of Art were instrumental in providing the tools for achieving those goals.
"The varying moods of nature are the source of my inspiration. By observing I create recognizable but imaginary landscapes that translate images and impressions into shapes and color. My work is purely intuitive –  conceived from memory and/or mood  – interpreted and expressed on canvas. Following a dialogue between color and shape my theme slowly emerges. A willingness to follow my impulses and being open to continuous revision enables me to express my creative imagination. Mixed Media is the best way for me to realize my goal. I use a myriad of materials to achieve a variety of texture. My palette consists mainly of warm colors including Acrylide Yellow, Alizarin Crimson and Paynes Grey. By layering many washes of these, more depth of color is realized."
Jutta's Website
Steve Coffey
Jul 18 – Sep 1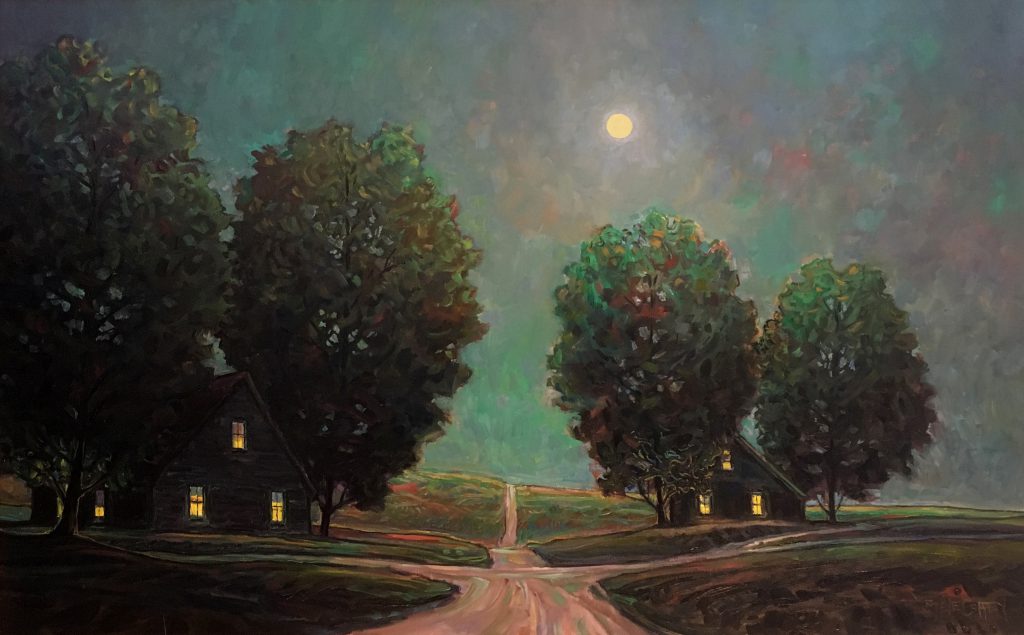 About Steve Coffey
"My work is elemental, with a focus on nature and the forces with which humanity has to contend. I search for a distinctive atmosphere from the immensity and grandeur of
the plains to the human mark etched upon it. With both a plaintive and expressive palette of light and movement I draw both from my past, a process I call "Memory Polaroids", and from the present day of all that surrounds me. My medium is oil on canvas… and a guitar".
Steve Coffey has been an integral part of the Canadian art and music scene for many years. He has curated traveling exhibitions, created large-scale public sculptures, taught college, and conducted
many workshops and art residencies. After finishing his formal training in 1990 with an MFA. Steve practiced formalist metal sculpture in Central Alberta but eventually gave in to his love of drawing and representation and was seduced by the immediacy and challenges of oil paint. He began exploring the medium full time in 1995. Steve has exhibited extensively and his paintings can be found in numerous private and public collections throughout North America, Europe & Asia and he is represented across Canada by many well known Art Galleries.
Steve's music has received critical acclaim over the course of ten albums to date and he and his band have performed regularly and been heard on many radio airwaves over many years, from commercial to college to frequencies in between.
Steve's work triggers the feeling of familiarity, that somewhere at sometime the viewer has seen or felt this, an intimate mystery that lives on the tip of the tongue. It's accessible for simply what it is, a painting or a song left to a person's interpretation.
Steve and his family live in Southern Alberta.
Steve's Website