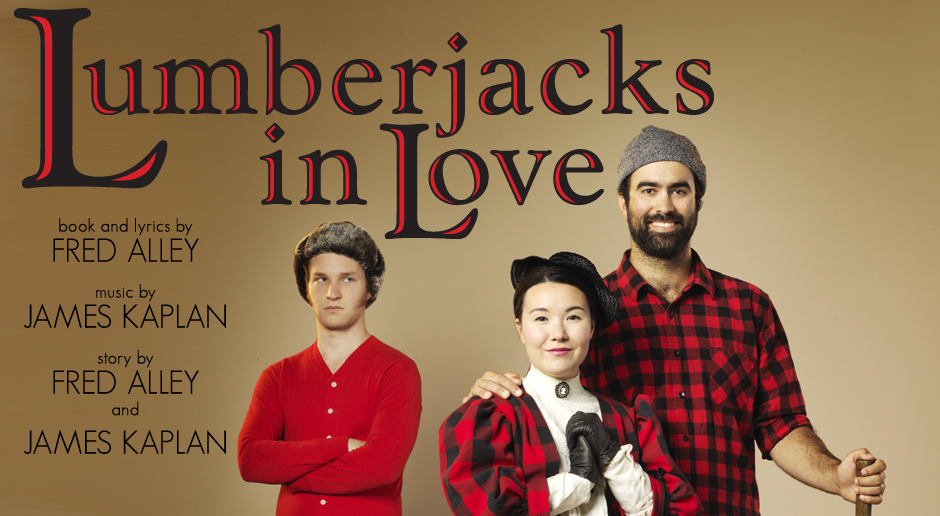 OCT 18 – NOV 2
A LOG SPLITTING MUSICAL COMEDY
Ages 12+
Four burly lumberjacks live in a state of manly bliss 200 miles from the nearest woman – until one of them accidentally orders himself a mail-order bride! She interrupts their simple shanty life and turns it upside down. This slap-happy tale brings big belly laughs and pure silliness as we watch to see if romance will bloom where bath time might be once a month and the only thing that brings these big, burly boys running is the sound of the dinner bell!
DIRECTOR'S NOTES
"You want me to direct a show called Lumberjacks in Love?" I'll admit—this was the first thought that went through my head after the offer came my way. After all, what could a young woman with extensive training in ballet who avoids the deep outdoors due to an intense insect bite allergy know about a group of lumberjacks? How could I possibly relate to this subject matter? With trepidation, I started my directorial process.
Lumberjacks in Love is set in Wisconsin during the logging boom of the late nineteenth century. Men (and even some women) came from all over the US, Canada, and Europe to be a part of this burgeoning industry. Their lives were challenging to say the least. They worked gruelling hours of intense labour under inhospitable conditions. By most accounts, historical lumberjacks were tough, burley men who weren't afraid of any challenges that came their way.
However, at the core of Lumberjacks in Love is a group of folks who deviate from this one-sided depiction. Whether they long for love, fear their mortality, or search for their true identity, all of these characters are multi-faceted and do not neatly fit into a set stereotype. While there are plenty of laughs, gags, slapstick, and a few jigs throughout the piece, all of the characters in Lumberjacks in Love are driven by their hearts. They remind us that we are all individuals and as such, cannot simply be defined or judged by our job, or our interests, who we love, or how we choose to dress.
So perhaps I shouldn't have judged myself or this process so quickly. It has been a delight bringing this story to life and I now realize I actually have a lot more in common with this group of lumberjacks than I originally thought. I hope you find that you might too.
This uproariously clever and funny musical ... resonates with tender humanity and humor.
Peggy Sue Dunnigan, BroadwayWorld.com