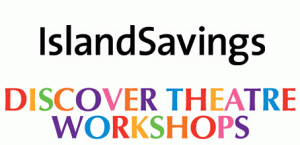 The Measure of Success
How does one measure success?
I guess it's different for everyone. An academic might measure it in the number of letters behind his name. A doctor by how many people he's cured. An actor by how many awards she's won or how many people recognize him when he walks down the street. A banker by how much money he has in his bank.
Those all seem like good answers for those listed but sometimes people fall outside their stereotypes. I've had the chance to work in partnership with Island Savings this year. I thought their measure of success would be in dollars and cents but I have learned otherwise.
I'm a professional actor. It seems strange to me that I would have a reason to partner with a financial institution but Island Savings isn't just your regular financial institution. I have learned that they are an institution who cares about the communities with whom they are involved.
Island Savings partners with Chemainus Theatre Festival (where I work). They partner by funding an amazing program which sends professional actors, like me, into the schools to teach the children about drama.
Somehow Island Savings knows that imagination, self-confidence, self-expression and communication are all important skills for our children to learn. And somehow they know that acting is a fun and effective way to learn these skills.
With Island Savings' generous donation I am able to reach 40 classrooms and upwards of 1,200 students a year! Through games and improvisation the children learn to express themselves freely. They learn to activate their imaginations. They learn new ways to communicate and they learn that what makes them different is beautiful and interesting and valuable.
In the hour I spend with each group of Grade 4 children I watch them transform from a shy, unsure group of children into powerful warriors & mighty dragons. I see them carry the confidence that they found in these characters out the door with them at the end of the workshop. They leave excited about the potential they have inside them. They leave inspired about how they can change the world with their limitless imaginations. They leave knowing that what makes them different is what makes them wonderful.
I never thought that an actor and a financial institution would agree upon the definition of success. However, we are unanimous in our decision that the Island Savings Discover Theatre Workshops are a resounding success!
Thank you so much to Island Savings for caring for these children. Thank you for investing in their futures and for activating not just their minds but also their hearts and their imaginations!
Proudly sponsored by: